""Finding somewhere that I had confidence in and feeling like my mother was where she needed to be—getting the care that she needed—you can't imagine the load that takes off of the family. Fellowship Home did that for me."

J.C.
""The socials that they always have out here that include the families, that really meant a lot when my father was out here. The barbeques and seeing how the LaHoods stay up all night with the hog and the pig—that's just that little extra touch."

B.M.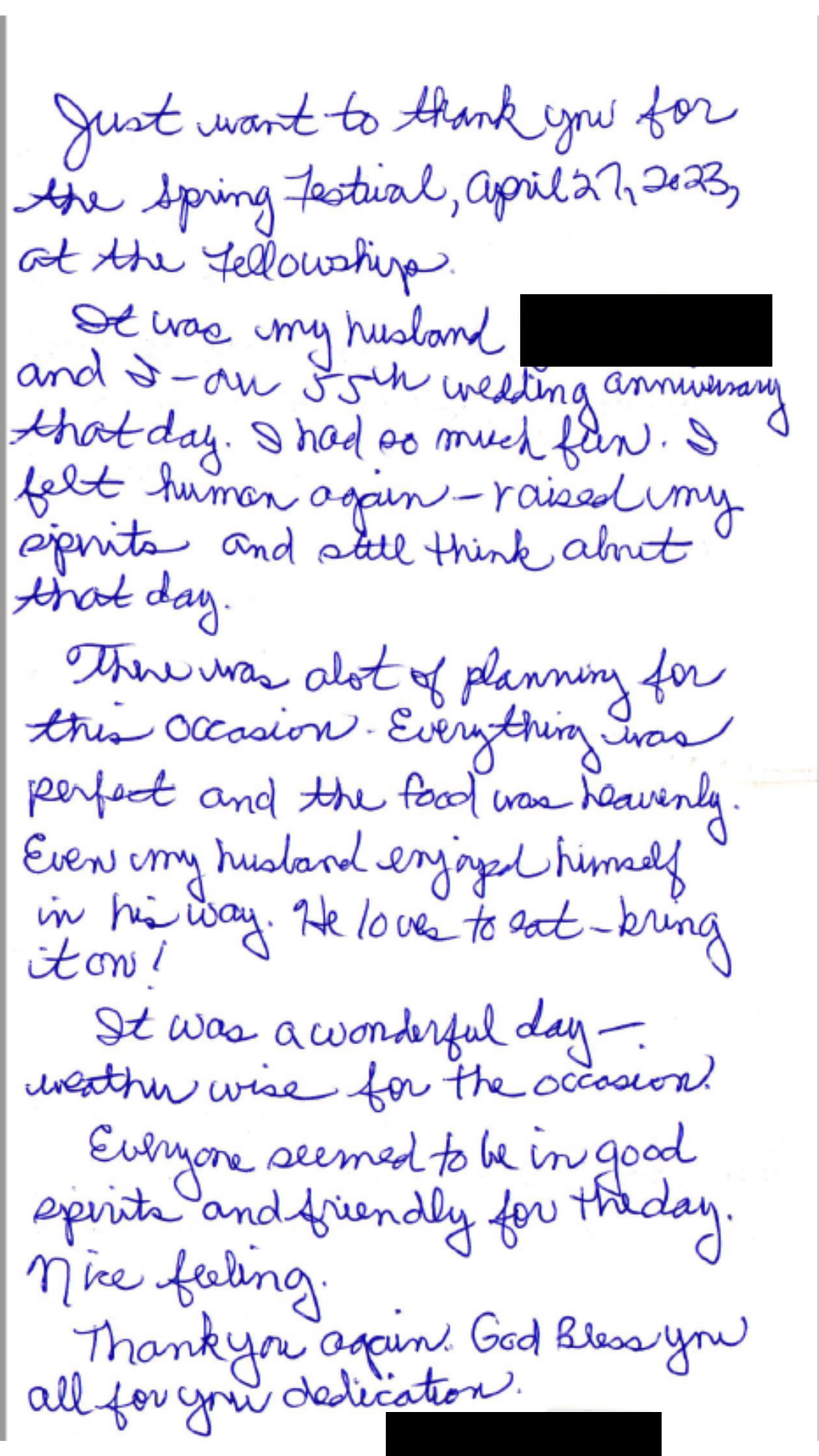 Show Transcription
""Just want to thank you for the Spring Festival, April 27, 2023, at the Fellowship.
It was my husband and I - our 55th wedding anniversary that day. I had so much fun. I felt human again - raised my spirits and still think about that day.
There was a lot of planning for this occasion. Everything was perfect and the food was heavenly. Even my husband enjoyed himself in his way. He loves to eat - bring it on!
It was a wonderful day - weather wise for the occasion!
Everyone seemed to be in good spirits and friendly for the day. Nice feeling.
Thank you again. God bless you all for your dedication."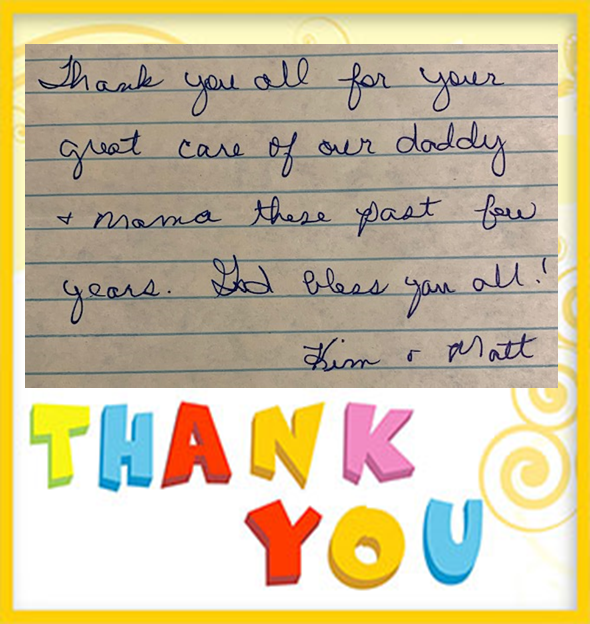 Show Transcription
""Thank you all for your great care of our daddy & mama these past few years. God bless you all!"
Kim & Matt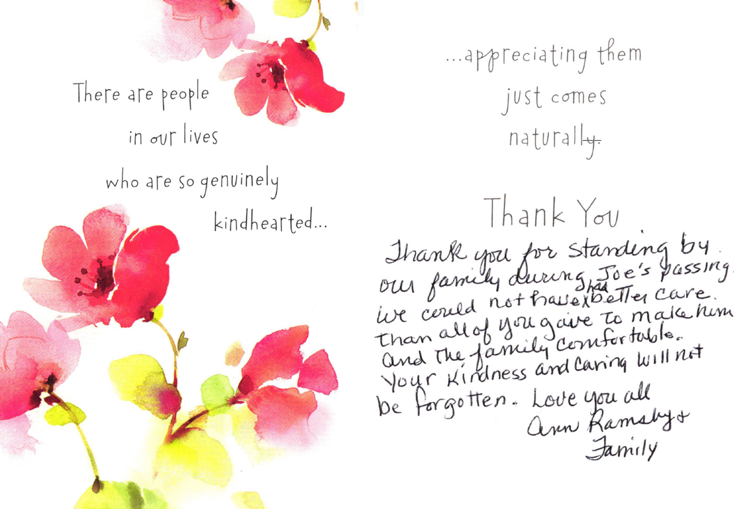 Show Transcription
""Thank you for standing by our family during Joe's passing. We could not have had better care than all of you gave to make him and the family comfortable. Your kindness and caring will not be forgotten. Love you all, "
ANN RAMSBY & FAMILY
What is Being Said on Google
Fellowship Home at Brookside
Fellowship Home at Meriwether
Fellowship Home at Cotton Hill